FELLIG SCHWARTZ, LLC




ATTORNEYS AT LAW





Thomas J. Fellig and Audra L. Schwartz have been dedicated to providing commercial clients with high quality, cost-effective representation for more than 65 years collectively.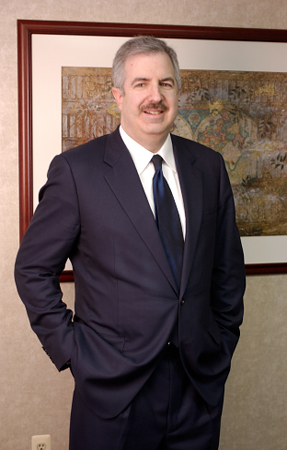 Tom Fellig's practice concentrates on complex commercial disputes. His broad client base has driven a successful litigation and transactional practice in the areas of construction law, commercial real estate transactions, business contract and finance matters, business frauds, employment issues and creditor's rights. Tom has repeatedly received the New Jersey "Super Lawyer" honor by New Jersey Monthly Magazine. He is admitted to practice in New Jersey, New York, United States District Courts for the Southern, Eastern and Northern Districts of New York, the District of New Jersey and the United States Court of Appeals for the Third Circuit. Tom received his undergraduate from Harvard College in 1978, his masters from Cambridge University in 1980 and his juris doctorate from Villanova University in 1984. As an associate in large firms in New York City and New Jersey, he honed his skills representing global financial institutions. In 1992, Tom opened his own commercial litigation practice - the predecessor to the current firm.

"Big Firm Quality, Small Firm Dedication"
Audra Schwartz practices in the areas of business advising, litigation and transactions. She assists her business clients in their day-to-day operations such as employment issues and disputes, contract negotiation, drafting and dispute resolution (for example, vendor, manufacturer, consignment, distribution, employment, sales representative and other business contracts), construction lien rights, commercial real estate transactions, and business sales and business partner divorce. Audra also represents corporate clients in litigation matters arising from employment, construction, real estate and contract disputes and business divorce and frauds. Audra is admitted to practice in New Jersey, New York, the United States District Courts for the District of New Jersey and for the Southern and Eastern Districts of New York. She is a 1990 graduate of Lafayette College and a 1993 graduate of Pace University School of Law. Before going into private practice in 1997, Audra's previous work as assistant general counsel and general counsel for a number of related corporations gave her an in depth understanding of business operations making her uniquely qualified to represent business clients today. Audra has served as Town Justice of the Town of Monroe, New York since 2018. Audra is also the Vice President of the Orange County NY Magistrates Association. She received the Martindale Hubbell Gold Client Champion Award in 2018 and 2019 and the Martindale Hubbell Platinum Client Award in 2020, 2021 and 2022.* Audra previously served as Town of Monroe Planning Board Chairperson, a Planning Board member and a Conservation Commission member (2005 to 2017).


"Audra put me at ease immediately and I felt confident along the way that she understood the specifics of my situation and gave me sound advice. Audra advised me not only from a legal perspective but as a fellow, female working professional. I can't say enough positive things. Highly recommend." Client Review 6/21/2021



"I needed someone with both compassion and diligence. Ms. Schwartz provided more than that and she is just amazing. She is easy to communicate with and prompt with responses. She is SMART."

Client Review 1/16/2020

"An invaluable and trusted advisor.....She is professional, intelligent, honest and reliable. Audra cares about her clients. She is the real deal...." Client Review 9/4/2020



*

Please follow the link for information about the methodology for

Martindale Hubbell's client review ratings

. No aspect of this advertisement has been approved by the Supreme Court of New Jersey

.





*Posting and viewing of the information on this website is not intended to constitute legal advice or create an attorney-client relationship.
Read More of the Disclaimer.