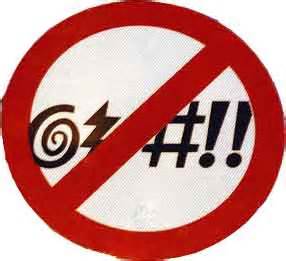 Q: One of your employees just posted on Facebook the following message about his supervisor:
"Bob is such a NASTY MOTHER F#@KER don't know how to talk to people!!!!!! F*#k his mother and his entire f*#king family!!!! What a LOSER!!!! Vote YES for the UNION!!!!!!!"
You fire him. Is this wrongful termination?
A: In Pier Sixty, LLC, the National Labor Relations Board held that the employee's termination violated the National Labor Relations Act ("NLRA"), which applies to most union and non-union private employers and safeguards employees that engage in "protected concerted activity." I can imagine your next question is "What the heck is "protected concerted activity" and how can social media posts like this be protected?" Some examples of protected concerted activities are:
- Two or more employees address their employer about improving their pay.
- Two or more employees discuss work-related issues beyond pay, e.g. safety concerns, workplace conditions.
- An employee speaks to an employer on behalf of one or more co-workers about improving workplace conditions.
The board in Pier Sixty, LLC reasoned that the employee's firing was unlawful because the FB post "reflected his exasperated frustration and stress after months of concertedly protesting disrespectful treatment by managers – activity protected by the Act." The NLRB also noted that there was no evidence that the FB post interrupted the employer's work or interfered with its business relations. As for the employee's use of profanity, the Board was willing to overlook it since the employer had previously tolerated similar language and "vulgar language is rife in the Respondent's workplace, among managers and employees alike." While the board members stated that they did not condone the use of vulgar language, they agreed the employee never lost the protection of the NLRA. The "take away" for employers - if your employees are complaining about work conditions on social media, think twice (and for gosh sakes call your lawyer) before you fire them - even if they have potty mouths!
*Posting and viewing of the information on this website is not intended to constitute legal advice or create an attorney-client relationship. Read More of the Disclaimer